Close
Make an Enquiry
We very much look forward to serving you in whatever capacity you require. If you have any questions, feedback, comments, suggestions, or complaints, we would love to hear from you.
Thank you
Thank you for contacting us!
We will be in contact shortly.
Full Renovation of 1541-1571 Xenia Street
The Property
1541, 1561 and 1571 Xenia Street (the "Property") is located just north of Colfax in east Denver, about two miles west of the Fitzsimons hospital development district in north Aurora. At the time of acquisition in Q3 2016, the area was transitioning due to the influx of people related to the hospital development and general gentrification in this submarket. The property was on a good block with easy access to all nearby business districts and commercial centers.
The Property was comprised of 12 two-bedroom units and had tremendous potential. Structurally the building was sound, but it had poorly maintained unit interiors. Uniquely designed as three adjacent side-by-side fourplexes, each unit had separate ground level access, limited shared walls with neighbors, and plenty of outdoor space. The Property was an incredibly appealing rental product simply in need of basic upgrading and was favorably unique to the submarket.
The Investment
The Property was acquired in Q2 2016 with the partial use of 1031 exchange proceeds from the sale of two other properties. The total purchase price of $985k represented an investment basis of $82k per unit, and was about average for two bedroom units at the time. What differentiated this investment was the side-by-side nature of the product type, the large unit size, and the outdoor tenant space. The financing package also included a sizable construction financing component to finance required expenditures.
Upon acquisition, as all tenants were on month-to-month leases, renovations began immediately. The scope of work was comprehensive, touching every room and surface in each unit. A wall in each unit was removed to create open floorplans, windows were replaced, the existing hardwood floors were fully resurfaced, full kitchens with new appliances and granite countertops were installed, full interior paint was applied, and bathrooms were renovated with new fixtures and vanities. The exterior of the property underwent comprehensive landscaping, and fencing was added to create building security as well as private back yards for each unit. Washers and dryers were also added to each unit, completing the total transformation of the property.
Renovations totaled approximately $200k, with most being funded through rental income and construction draws from the financing package. The project took roughly 10 months, much longer than anticipated, but delays were due largely to some electrical complications requiring extensive permitting through the city of Denver.
Nonetheless, the Property was sold 16 months after acquisition among a dozen competing offers for $1.95m, or $162.5k per unit. Prior to acquiring the Property, units were rented for an average of $700 per month. After full renovations and subsequent lease-up, the Property was stabilized with monthly rents of $1,500 per unit. The increase in cash flow from the property, and thus property values, was a clear indication and justification of the remodeling efforts. Considering a total equity investment of approximately $300k, the multiple of invested capital returned in this deal was approximately 3.1x.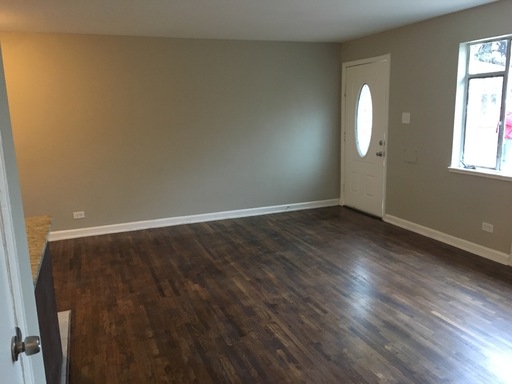 Lessons Learned
Usually unique features are not desirable when evaluating real estate, but in this case, they were clearly an enhancement to the vision of the finished product. Numerous lessons in renovations, permitting, and efficiency in project management were gleaned by the DRG management team, but overall, the investment was a straightforward and successful one.
Exclusive updates from DRGinvest
Send news and announcements straight to your inbox